We have updated our Privacy Policy Please take a moment to review it. By continuing to use this site, you agree to the terms of our updated Privacy Policy.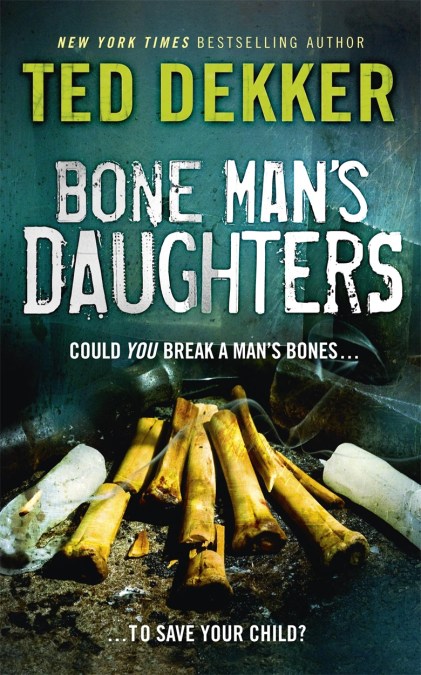 Bone Man's Daughters
US Navy intelligence analyst Ryan Evans is used to treating life like a code to be deciphered. But a brutal kidnapping in the Iraqi desert presents him with an excruciating dilemma that turns his whole world upside down.Back home in Texas, the serial killer dubbed 'Bone Man' is about to be released, amid allegations that the wrong man was put behind bars. When Bone Man strikes again, hunter becomes hunted and Evans must risk everything he has to win a cruel game – and protect everything he loves.A tense psychological puzzle that explores the complexity and compromises of relationships, this is a dark and frightening thriller that drills into the ultimate battleground between good and evil – the human heart.

Read More
Reviews
Mammoth twists and head-pounding turns that will have readers and book clubs debating the roles of emotion and logic that drive human existence
Ted Dekker is a true master of thrillers, and this is his best.
It doesn't just get under your skin. It crawls there, nests, and raises its head with a bitter tug, as if it's living within you.
...a tour-de-force of suspense that demands to be read in one sitting.
Dekker is adept at unraveling stories of good and evil at a nail-biting pace...
There's lots of good Christian fiction around but it's virtually impossible to get non-Christians to read it because it's overtly Christian. This book isn't. The story is gripping. It weaves together the abduction of two young children, the unfolding drama of 'Eve' a serial killer who leaves no clues as he kills a young woman every month, and the tensions between Clark, his ex-wife and an attractive female detective. Be prepared for a terrifying climax.